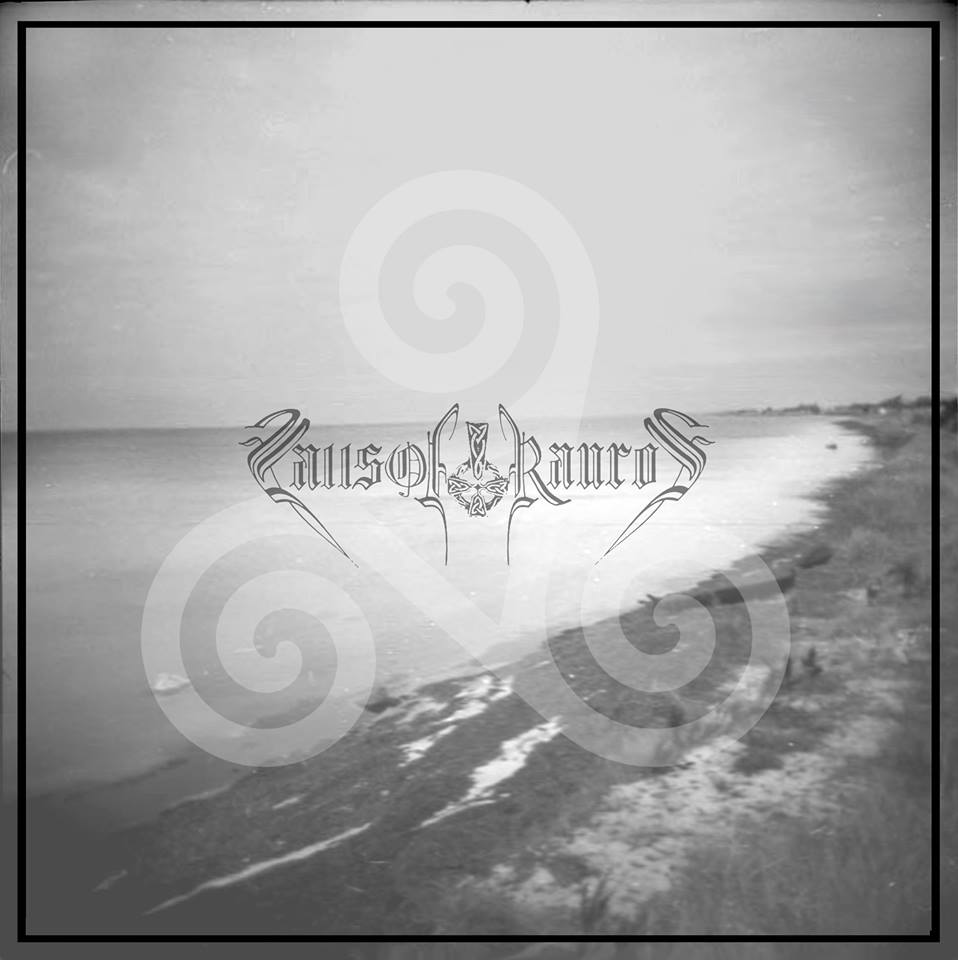 Falls of Rauros, Believe in No Coming Shore, United States / Sweden, Bindrune Recordings / Nordvis Produktion, digipak CD BR022 / NVP023 (2014)
Falls of Rauros are a Maine-based band who originally began as a duo and over the years expanded into a quartet. On this, the band's third album, FoR have a clean sound and a melodic and mournful style that effectively pushe their music into post-BM mood territory. The combination of sharp-edged harsh BM with its wailing vocal and a clean blues-oriented sound suits the album's subject matter in which humanity stands accused of failing to take responsibility for its crimes and sins inflicted upon a fragile planet and towards its own kind, and thus now faces extinction, spiritually as well as physically. The album holds some hope that we won't follow blindly in our forerunners' steps and will instead use our gifts and strengths to repair this planet and create a better future. The bulk of the album is taken up by four fairly lengthy tracks book-ended by short instrumental pieces.
"Believe in No Coming Shore" could have been a very epic work with a varied range of moods and atmospheres, and with soaring lead guitar solo pieces where appropriate and hard gritty rhythms and riffing. The musicians play as a fairly tight (but not too tight) unit. Parts dominated by acoustic guitar or urban blues playing have distinct mood and inner-oriented ambience and the switch between these and the more BM passages is smooth and not at all jarring. The major problem with the album with respect to the mechanics of the music is the style of the vocals; they are very ragged, limited in their range and expression, and set far back in the mix. As a result the music has to carry the expectations of listeners and there are occasions (especially in the middle of the album) where it seems to meander with no clear direction or emphasis.
The songs are good but not remarkable and I think longer tracks like "Ancestors of Smoke" and "Waxen Voices" could have been edited for length with some of the slower instrumental music taken out. "Waxen Voices" doesn't quite hang together and parts of the song seem a bit disjointed. Overall the general tone of the album is even with a gradual build-up in intensity from the first major track "Ancestors of Shadow" through to "Spectral Eyes" – although the tension at this point isn't well resolved due in part to the shouty vocals and the music's failure to strive beyond the stars and perhaps fall over through over-reach.
At this point in their career, Falls of Rauros needed a breakthrough album that alerts mainstream and underground labels and audiences alike that here is a band with a distinct style and purpose. "Believe in No Coming Shore", which sticks to a minimal instrumental set-up and a style of fusion music that has been done to death by others, unfortunately sets back that moment of transition.