Miguel Flores, Lorca / Lost Tapes (1989 – 1991), Peru, Buh Records, BR121 limited edition vinyl 12″ / CD (2019)
A remarkable collection of strange and unearthly recordings made nearly 30 years ago, this set by a veteran of Peru's 1970s rock scene and then that country's experimental music scene in the following decade is a crucial document in the history of alternative and experimental music in Peru and South America generally. Miguel Flores composed these pieces for stage works and performances inspired by the life and work of Federico Garcia Lorca (1898 – 1936), the famous Spanish playwright, poet and theatre director who helped bring modern and avant-garde artistic influences into Spanish literature and who was later targeted and killed by fascist forces at the beginning of the Spanish Civil War. While Garcia Lorca's remains have yet to be recovered and given a proper burial, his example continues to inspire artists around the world working in literature, music and the visual arts. Flores himself continues to perform as the drummer for his original band PAX which reformed in 2008.
Flores drew on Peru's native Andean and Amazonian music genres and the music of the Afro-Peruvian community as well as music brought by the Spanish and international avant-garde influences like musique concrète to compose a distinctive if quite minimal and refined set of pieces that span ambient soundscape art and more rhythmic beats-oriented sound textures. The choice of instruments and recording methods used is equally eclectic, and the compositions themselves are individual and idiosyncratic in the way elements and instruments associated with different musics are combined. Flamenco guitar flourishes flow together with Andean pan-pipe melodies, various vocal recordings (including those of his own singing) and tunes played on a homemade Casio keyboard instrument.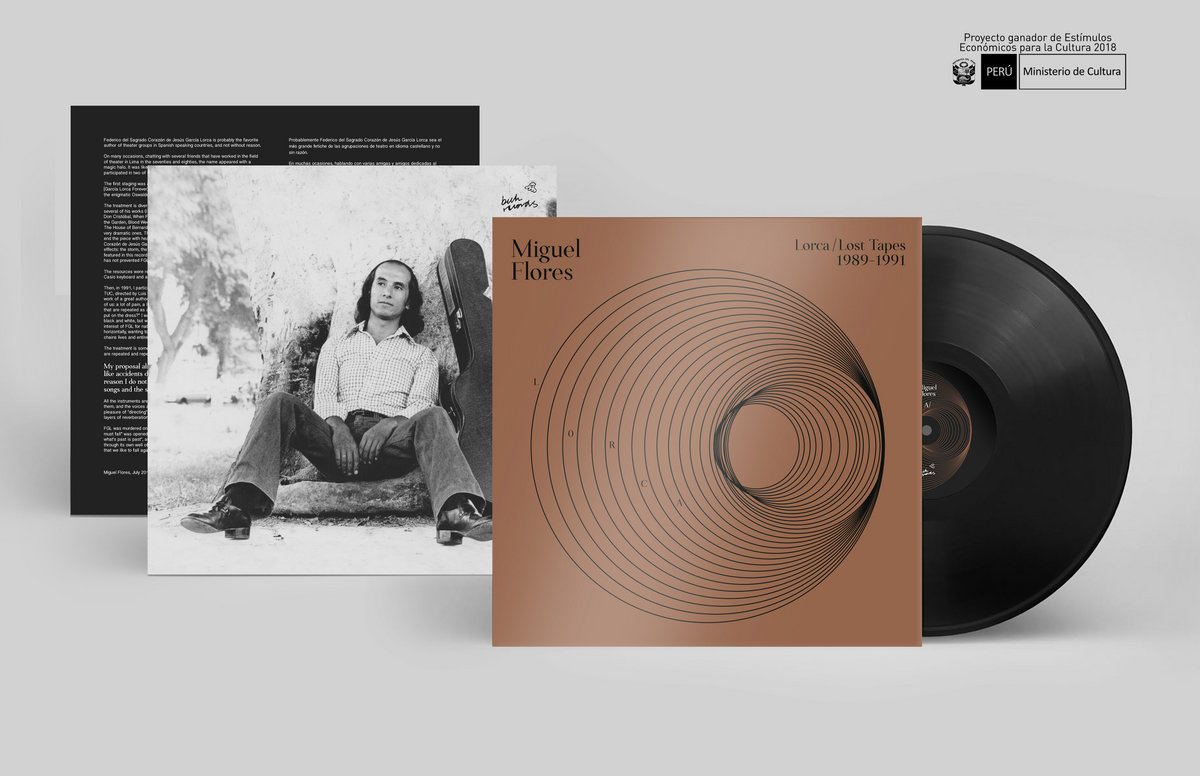 While the tracks I heard (I haven't heard all of them, just the first eight tracks named I to VIII: the CD version contains bonus tracks IX and X) are very good and very different from one another, the most outstanding of them all is Track II, a most heavenly and unforgettable piece that features a shrill theremin-like siren drone that could have come from a soundtrack to a B-grade sci-fi flick lost in the dimensions of an alternative parallel universe with a gentle acoustic guitar accompaniment. It is at once cosmic and psychedelic in sound and ambience, and kitschy and comic in its combination of ear-splitting near-hysteria and earnest, even sombre guitar playing. Track IV appears more musique concrète in its construction and flow with sounds layered over one another in an extra-terrestrial atmosphere. Some of the more rhythm and beats-oriented tracks probably could have done with a stronger bass either in their original production or in this new production but as they are, they still sound energetic and forceful.
Just for that second track alone, this recording is highly recommended even if banshee drone squealing that could bring down chandeliers while guitarists studiously ignore the glass wreckage around them is not quite your scene.