Golem Mecanique, Nona, Decima et Morta, Austria, Ideologic Organ / Editions Mego, SOMA-033, vinyl LP (2020)
Discovered by Stephen O'Malley in Le Saix, Haut-Alpes department, in south-eastern France in 2016, Golem Mecanique is the experimental drone project of sound artist / singer Karen Lebane which she began back in 2007. Golem Mecanique has a considerable discography stretching back to 2009 but "Nona, Decima et Morta" seems to be the project's first release on a label, as opposed to previous recordings being self-released.
On "Nona …", Lebane performs with voice, organ and a customised hurdy-gurdy known as a BAB (boite à bourdons), made by French hurdy-gurdy maker Leo Maurel, with some vocal and harmonium assistance from guest musician Marion Cousin. The recording may seem very sparse, even austere, yet perhaps because of this sparing quality the music draws the listener into a place of dark intimacy. The droning instruments also pull you in until you reach a spot deep in your head where Lebane has all your attention. A spiritual quality, not unlike the quality attained on recordings of Tibetan Buddhist music dominated by droning horns and deep throat singing, is present throughout. Lebane's singing on the other hand does not need extreme manipulation: with use of reverb, and the recording's dark atmospheric style, she sighs words and tones of sorrow and perhaps loss. She may not be a virtuoso singer with an extreme range but her keening voice belies the dark single-minded focus of her inspirations and obsessions.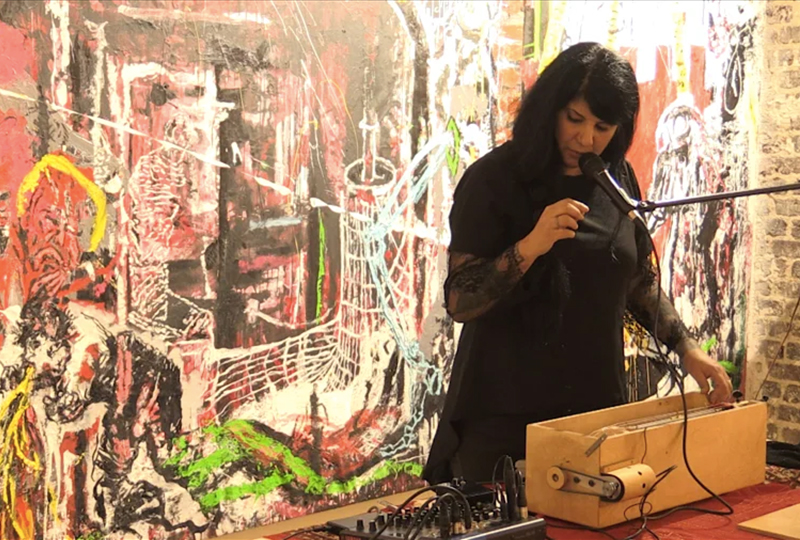 Both tracks on this recording are quite slow yet very spellbinding, and the music steadily and inexorably creeps up on all your senses until you can feel overwhelmed. While the music doesn't appear to do a great deal, it does play with your mind and emotions, and if you were to play this album late at night when you're about to fall asleep, it could well prove terrifying. Lebane's singing might remind listeners of sirens of classical Greek myths singing to sailors, charming them until the seafarers draw too close in their ships and end up being dashed against rocks and drowning in the foaming depths below. Yes, there is a certain frisson of danger and menace in Lebane's singing and the music she performs. You have been warned.